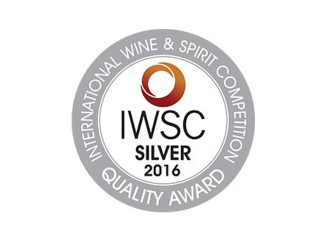 International Wine & Spirits Competition 2016 – SILVER
Tasting Notes

As the vineyards show more maturity so does the wine;  2013 is our fourth vintage and with its' vibrant purple hue comes vibrant aromas of blueberry and blackcurrants. Also on the nose there are undertones of dark and decadent chocolate, toasty oak, cinnamon and cloves. On the palate the wine is surprisingly soft and smooth, with the oak influence supporting the structure.  To fully enjoy this wine, we suggest decanting for at least an hour before serving  at 18°C. It can be enjoyed with anything lamb (stew, shank and chops) as the freshness of the Syrah will cut through the fattiness of the meat making the fruity expression of the wine more prominent and also revealing that slight meatiness too.
Technical Analysis
Alcohol: 14.21%    Residual Sugar: 2.7 g/l     Total Acidity: 5.9 g/l     pH: 3.54
Harvested 12th & 13th March 2013    Bottled: November 2014  Ageing potential: 10-12 years
Production: 9,600 bottles (750ml)
Harvest Report
The Seven Springs harvest season had never started so late, for producers across the Western Cape it was not only late but also around two weeks shorter than usual. The prolonged winter conditions had continued well into September in some areas and was  followed by a cool spring, with the occasional rains and even floods on some farms. These cold, wet weather conditions ensured even bud burst across the vineyard, and the accumulation of water allowed the vines to cope with the warmer conditions later in the season.
The vineyards had good growth in ideal dry weather conditions during flowering and whilst the fruit set, which happens around late October early November. We experienced none of the customary gale force winds which often prevail early in the season and the grapevines were able to flourish, but the southeaster was out in force throughout December.
From mid January until April the conditions were hot and dry, making it a challenging year with respect to irrigation management. The ripening period was dry and warm, keeping our harvest season quite short.

Watch our video, listen to what our Winemaker  has to say about Seven Springs Syrah 2013