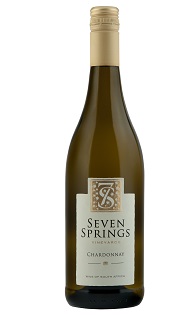 Decanter World Wine Awards 2016 – SILVER
Tasting Notes

The 2014 oaked Chardonnay was very much influenced by the very wet season which translated into more relaxed acids and generally more fruity wines. The wine is a light straw colour, which is very light for an oaked white. Aromatics are yellow citrus, lemon and kumquat with hints of butterscotch and vanilla. Flavours of lemon and pear are detected on the palate with underlying, subtly integrated oak supporting the length of the wine. The palate also has a soft acidity but with a freshness and minerality often expressed in the Overberg region. Serving temperature of 10-12°C is recommended and it can be enjoyed with poultry dishes; rich pasta dishes. Our favourite pairing with this Chardonnay is pork, especially pork belly.
The Chardonnay is fermented in seasoned 300L French oak barrels and remains in those barrels for the best part of one year, until bottling. Fermentation started off with natural occurring, wild yeasts and only half-way through the ferment was it necessary to inoculate with commercial yeasts to finish the alcoholic fermentation. This vintage has undergone no malo-lactic fermentation.
Technical Analysis
Alcohol: 12.97%    Residual Sugar: 2.2g/l     Total Acidity: 6.5 g/l     pH: 3.24
Harvested 22nd February 2014    Bottled: February 2015 Ageing potential: 5-7 years
Production: 4,404 bottles (750ml)
Harvest Report
This was the wettest and toughest vintage Seven Springs has experienced yet, as it was all around the world. Floods and heavy rains throughout our winter lead to high levels of underground water for the vines. The summer canopies were lush and beautiful because of the excess water, but this summer was hot and humid and with no wind at all, which was unusual for the Western Cape. These conditions lead to high disease pressures in the vineyards which necessitated a higher than average need for control rot and moulds in the leaves and fruit, however, we were compensated by high yields, though quality was not consistent. This was the vintage where the viticulturists had to demonstrate their skill; the quality of wine was determined by the health of the vines and our viticulturist Peter Davison did us proud.