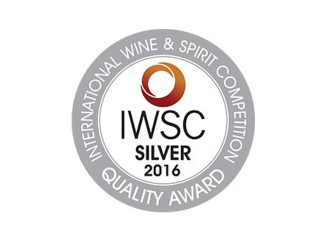 International Wine & Spirits Competition 2016 – SILVER
Tasting Notes

As the vineyards show more maturity so does the wine. Garnet in colour, the wine offers opulent aromas of raspberries and sour cherries. The oak, as always, is subtle and understated, supporting the fruit driven profile of this wine. The 2013 has a leaner mouth feel than previous vintages, but the palate is still smooth and medium bodied, with refined and pure fruit characters. To enjoy it fully we suggest you decant the wine at least an hour before drinking and serve at 16-18 ̊C or as a light red for summer you can serve it at 10-12°C. It can be enjoyed with a variety of foods; such as a mushroom risotto, duck and game dishes or simply on its own.
Technical Analysis
Alcohol: 13.67%    Residual Sugar: 1.7 g/l     Total Acidity: 5.9 g/l     pH: 3.39
Harvested 12th & 13th February 2013    Bottled: January 2014  Ageing potential: 5-7 years
Production: 12,600 bottles (750ml)
Harvest Report
The start of the growing season was cool, with a quite a few overcast days and regular showers. None of the customary gale force winds prevailed early in the season and the grapevines were able to flourish, but the south
Easter was out in force throughout December.
Hardly any rain was recorded from mid-November, and with unrelenting heat from January onwards, producers were challenged by particularly tricky irrigation management. The ripening period was dry and warm making it a bit more condensed for us
 Watch our video, listen to what our Winemaker  has to say about Seven Springs Pinot Noir 2013